Melbourne (Victorian Health Media Release, 26 September, 2023): Victoria has recorded a new measles case in a returned overseas traveler.
The case was infectious at a single exposure site in Melbourne on 20 September 2023.
Measles is a highly infectious viral illness that spreads easily among those who are not fully vaccinated. Young children and adults with weakened immune systems are the most at risk of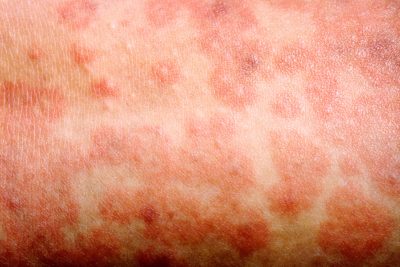 serious illness.
People who attended this site are urged to seek medical care if they develop symptoms, and to wear a mask and call ahead to ensure they can be isolated from others.
| | | | |
| --- | --- | --- | --- |
| Date | Time | Location | Monitor for onset of symptoms up to |
| Wednesday, 20 September 2023 | 5:00 PM to 7:00 PM | Woolworths Melbourne Square (Southbank), Shop 1/10 Hoff Bvd, Southbank VIC 3006 | Sunday, 8 October 2023 |
The illness usually begins with fever, runny nose, cough and conjunctivitis, followed by a rash. The characteristic maculopapular rash usually begins 3-4 days after the first symptoms, generally starting on the face and then spreading to the rest of the body.
"We recommend that people who were at the exposure site monitor for symptoms and seek medical attention if they become unwell," Victoria's Chief Health Officer Dr Clare Looker said.
"Recent Victorian cases of measles have been identified in people who are not fully immunised against measles and who have travelled overseas or been in contact with returned overseas
travelers. Measles is rare in Australia, thanks to widespread vaccination rates."
"People who are planning to travel overseas should ensure they have received appropriate vaccinations, including MMR vaccine if they don't have a history of two previous MMR
vaccinations," Dr Looker added.
[END]