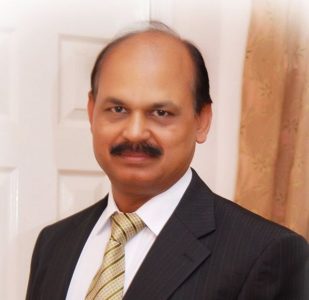 Australian Prime Minister Anthony Albanese's active engagement in Asia signals a significant shift in Australia's foreign policy. This article explores key developments, such as his participation in ASEAN 2040 visits to Manila and an intended visit to China, and their potential implications for Australia's regional relationships.
Albanese's attendance at the 3rd Annual ASEAN-Australia Summit in Jakarta from September 6 to 7, 2023, underscores Australia's growing importance in the South Asian region. The primary objectives of this summit include strengthening economic and trade ties, as well as promoting peace, stability, and prosperity in the South Pacific Region.
The Association of Southeast Asian Nations (ASEAN) comprises eleven member states, including Indonesia, Timor-Leste, Brunei, Cambodia, Laos, Malaysia, Myanmar, the Philippines, Singapore, Thailand, and Vietnam. Since its inception in 1974, Australia has consistently supported ASEAN's mission, recognizing its importance to the Asia-Pacific region. Australia became an official partner of ASEAN in 2014, further solidifying its role in regional cooperation. This partnership has been vital, with nearly one million Australians of ASEAN descent living in Australia and a substantial number of tourists and business operators visiting both ways annually.
Australia's trade relationship with ASEAN is robust, with ASEAN countries representing 15% of Australia's total trade, amounting to A$93 billion annually. The signing of the Regional Comprehensive Economic Partnership (RECEP) in January 2022 further solidified these economic ties, as three ASEAN member states were part of the agreement.
While China is not a member of ASEAN, it maintains strong ties with several ASEAN countries, especially Indonesia, Cambodia, Laos, Malaysia, Myanmar, Singapore, Thailand, and Vietnam. Recent strategic developments like AUKUS and the QUAD agreement have increased China's naval presence in the South China Sea, prompting concerns in Australia. Consequently, the Albanese government is actively seeking deeper Défense and trade relations with South Asian nations.
Following the ASEAN summit, Prime Minister Albanese visited the Philippines and held productive discussions with President Bongbong Marcos. Both leaders committed to strengthening Défense ties for the safety and stability of the South Asia and Pacific Region. Additionally, Both leaders discussed the ongoing South China Sea disputes with China and expressed gratitude for Australia's support. The joint statement emphasized Australia's AUKUS alliance and announced plans for changes to working holiday visa opportunities between the two nations. Importantly, both leaders agreed on joint naval patrols in the contested waters of the South China Sea.
Notably, Prime Minister Albanese's intent visit to China was discussed at length, drawing criticism from some quarters. Former Prime Minister Scott Morrison criticized PM Albanese on his intent visit in light of tensions with China, emphasizing the potential threats posed by the Chinese regime. However, Albanese's visit signifies Australia's commitment to maintaining open channels of communication with China, despite trade restrictions.
Chinese trade policies have already impacted Australian exports, especially in sectors like iron ore, wine, and farming goods. Currently, Australian exports to China constitute only 4.5% of total exports, but if these restrictions persist, it could have long-term repercussions on Australia's economy.
In conclusion, Australia's inclination towards Asia, exemplified by Prime Minister Albanese's diplomatic efforts, signals a strategic shift in the nation's foreign policy. Emphasizing trade and economic ties with Asian countries, including China, offers Australia significant benefits in maintaining regional stability and economic prosperity. This approach contrasts with a Défense-focused strategy involving Europe, the United States, or India, making it a noteworthy development in Australia's foreign relations.
(Syed Atiq ul Hassan is a Sydney-based Journalist, anthropologist, and editor, Tribune International, Australia his email address is shassan@tribune-intl.com, mobile is +61 479 143 628)
[END]